Hello B-UMS Students! Today starts National School Counselor Week 2023! More than 100,00 school counselors nationwide will be participating in the week's festivities. Many schools will be hosting special events and activities to celebrate this important week. Your counselors at B-UMS have created quiet focus days for you to reflect and think daily about how you can make a difference! Today's quiet focus day theme is: "DREAMING BIG." Author Carl Sandburg said, "Nothing happens unless first we dream." We want to encourage you to take a minute today to think about your dreams. Dreams don't have to be about school, grades, a job, or a career. They can be about your feelings or even helping someone else achieve their dreams. What dreams do you have? What is one thing you can do today that moves you one step closer to that dream? Have a great Monday!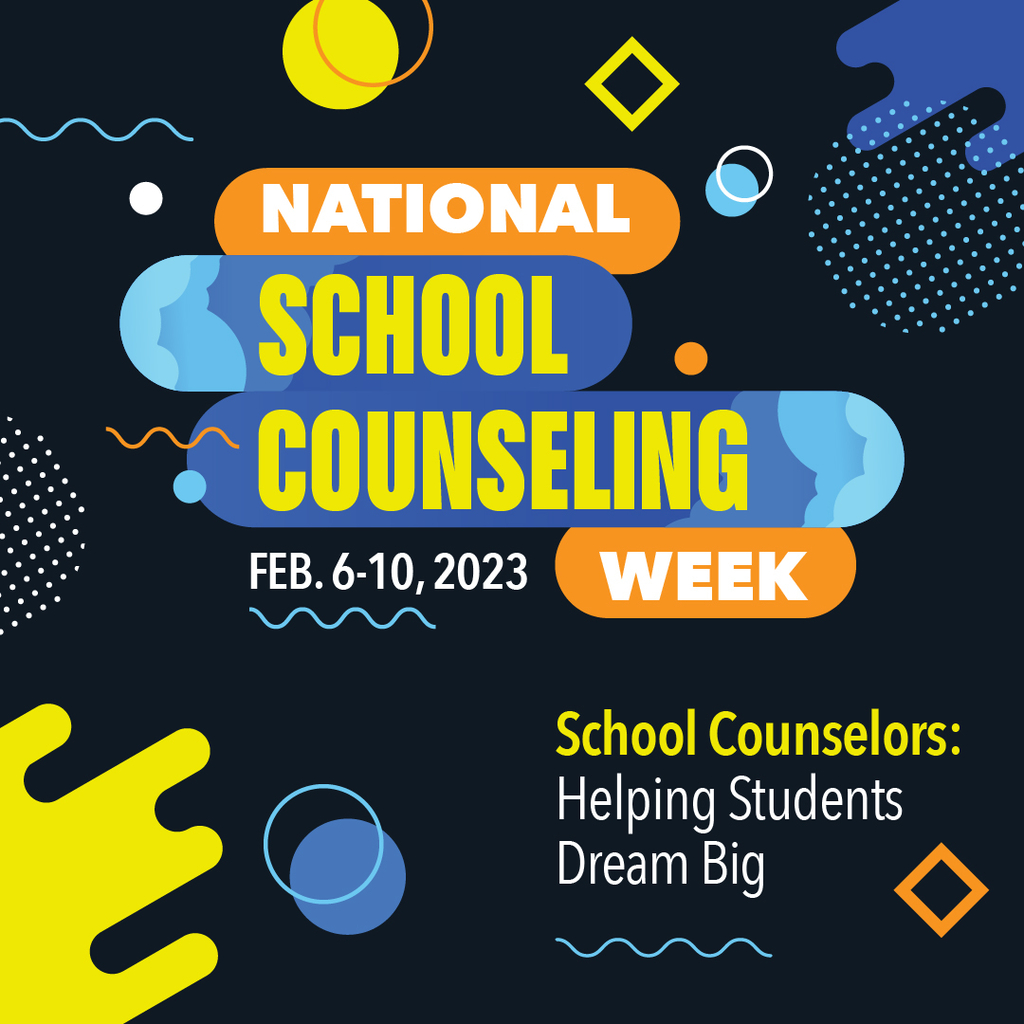 Upshur County Schools will be closed Tuesday, January 31, 2023 due to inclement weather. Student homework assignment for today is: Play in the SNOW and make a snowman! Send us your snowman photos!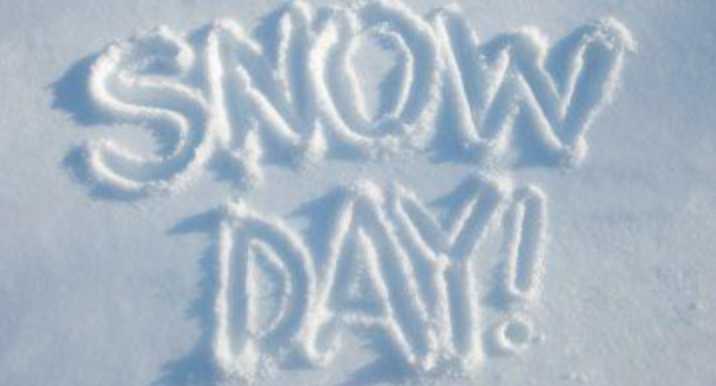 B-UMS Families of 6th and 7th Graders. Friday, January 27th at 5:00pm a survey will become available in your student's CARE class on Schoology. This survey is the student elective choices survey for next school year. Take the opportunity to complete the survey with your student over the weekend. Students that do not complete the survey will complete it in their CARE class next week with a staff member. Again, for Current 6th and 7th grade students-these are for next years elective class choices. Thank you!

Attendance is so important!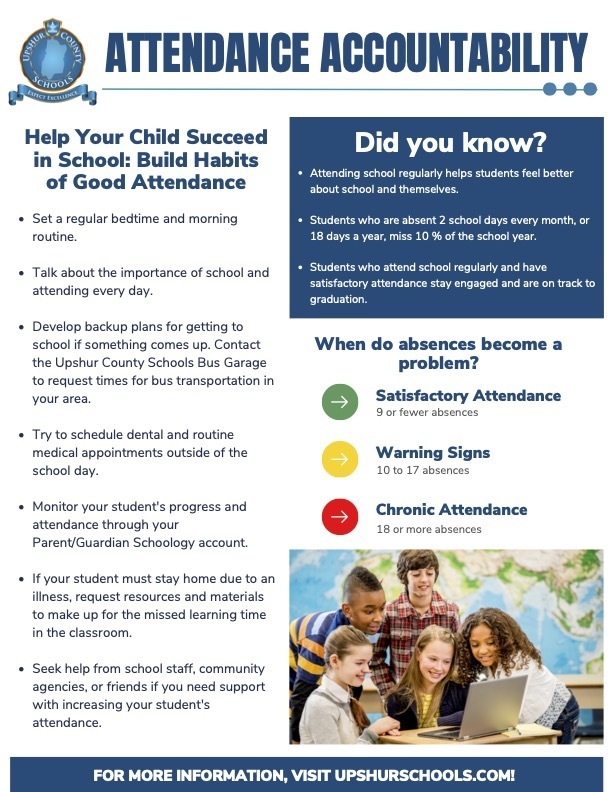 B-UMS is selling Sarris's Chocolate Candy Grams for Valentine's Day! You can send money with your student- please put it in an envelope addressed to Miss Crites. We also need: - student's name of the child receiving the treat ; Grade level; chocolate choice (bulleted list in picture); who it is from (if desired); and if they would like the note to say anything; along with the $4.00. Adults you can also come into the office and complete the Chocolate Candy Gram paper in person! Selling Now through February 10th.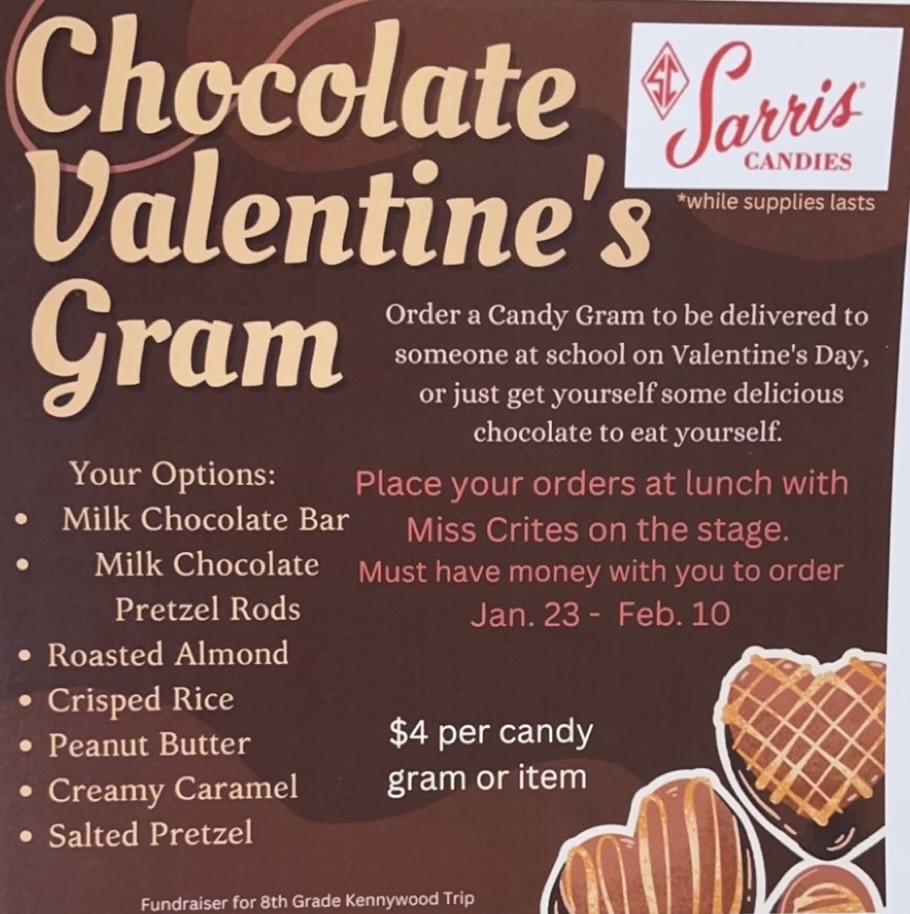 B-UMS is diligently working to get the 2021-2022 yearbooks printed and delivered to B-UMS. There have been manufacturing hic-ups, and we are working to have the situation rectified as quickly as we can. Thank you for your continued patience and support. We are not taking any new orders as this will further delay getting the yearbooks.

After School Tutoring on Thursdays is canceled until further notice. Project ISAAC is another option for your student to extend their school day. It also meets 3:15-5:30pm Monday -Thursday with active busses available. If you are interested in Project ISAAC please reach out to the site coordinator. More information is within the flyer.

B-UMS Families: Reminder Friday, January 13th is a scheduled 3 hour delay for students. Part of the school day will be utilized for interim (practice) state testing. Please remind your student to charge their iPAD before they arrive to school. Thank you!

B-UMS Families, Your student was given their report card during their 7th period class today. It is on fluorescent pink paper. If they don't give it to you when you see them this evening, ask them for it! (it's hard to miss on the fluorescent pink paper)

Save the Date!! Book fair coming to B-UMS January 23-27th!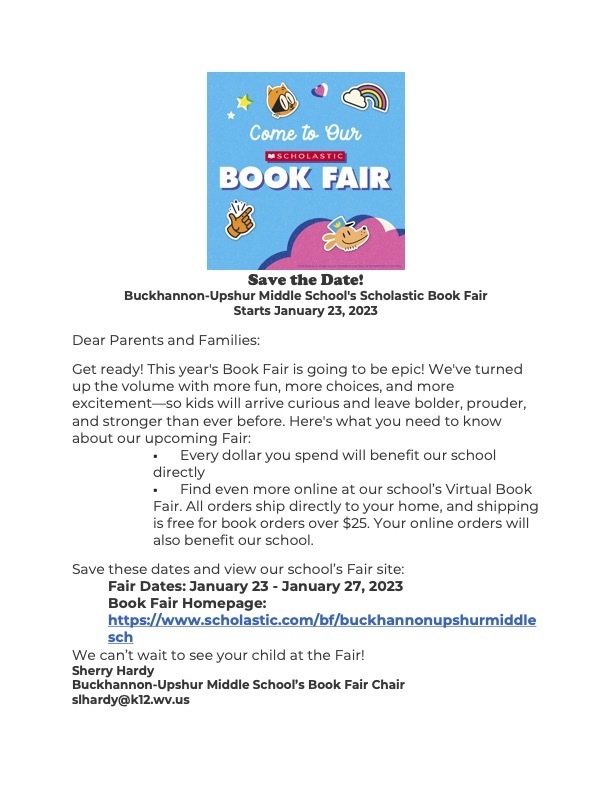 2022 Christmas Holiday Meal Baskets from the Upshur Parish House.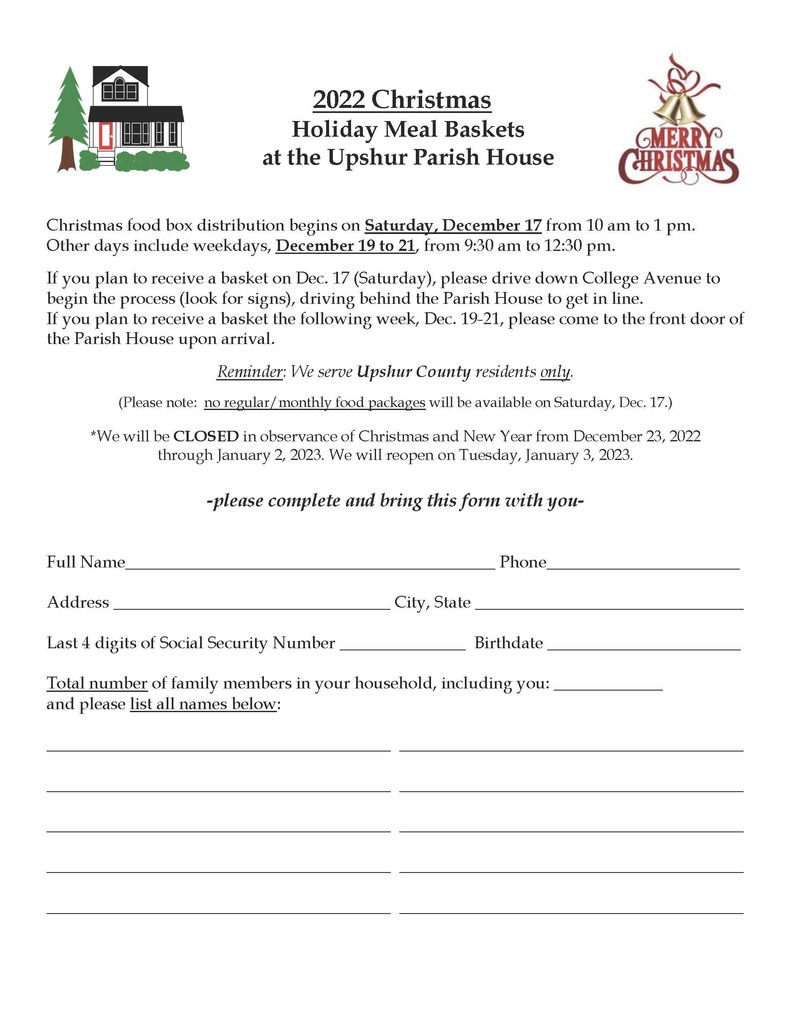 B-UMS Families- December 8th from 5-7pm Parents will view the documentary film "Screenagers"- a film about screens in school, video games, social media, and risk of addiction. Students will participate in a coding activity while the parents watch the film. After the film students will show the parents how they have programmed spheros to complete an obstacle course, pizza will be served. Please join us at B-UMS for the learning event for Parents and students!

Join us on December 8th from 5:00-7:00 for Screens, Teens, and Coding Things!

B-UMS 8th Grade Families-Thursday, November 17th 3:30-5:30pm is our 8th grade Family Evening. This is an opportunity to meet with teachers and have fun with your student. Permission slips to stay after school will go home with your student today. There is limited bus transportation home for students. Concession food will be available for purchase.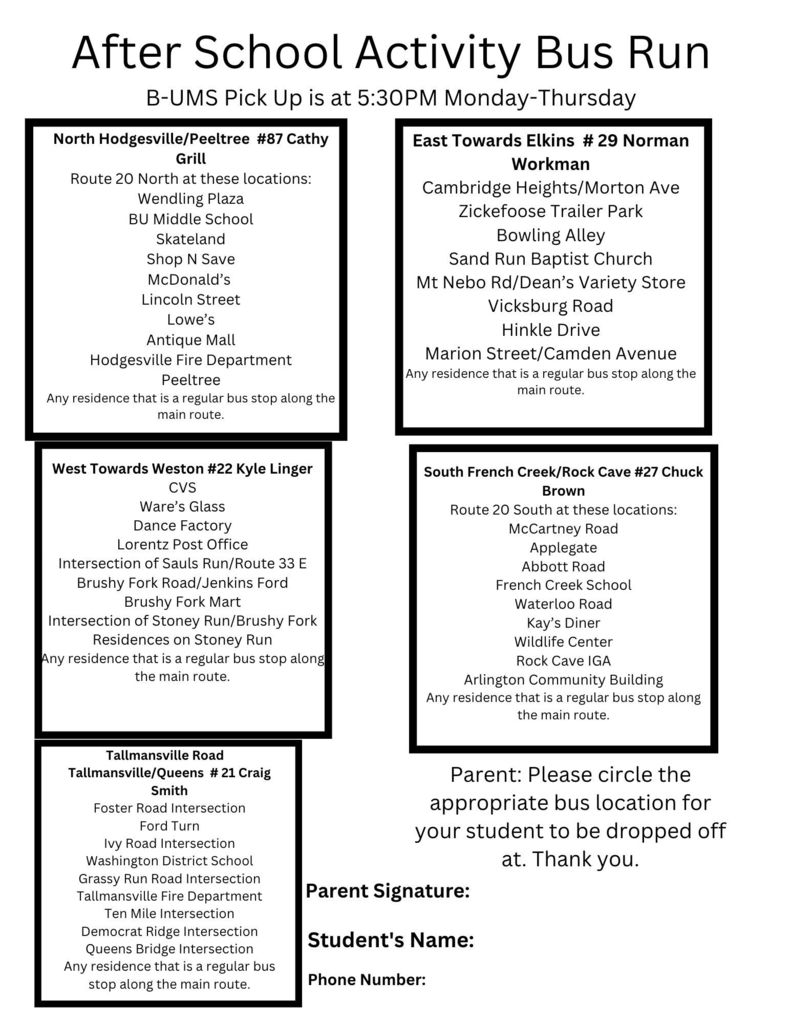 Thank you to the following agencies for participating in the first B-UMS Fall Festival on October 29, 2022. The agencies that participated include; Mountain Cap of WV, WV Prevention Solutions, Project ISAAC , Christmas Store, First Choice Services, Strawberry Festival, Stockert Youth Center, Parish House, and Community Care of WV. Thank you for your support!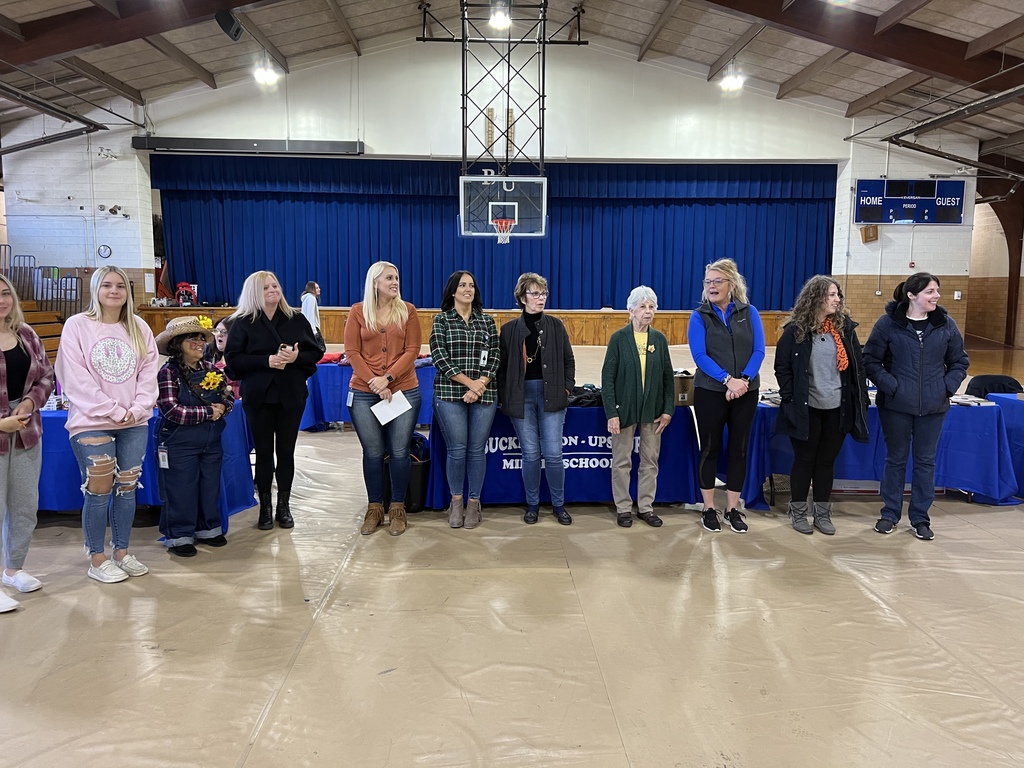 8th Grade Home Economics students are working on a Crime Scene Kitchen project! Students analyzed the kitchen to determine what ingredients were used and then try to recreate the recipe. Stay tuned next week for more photos!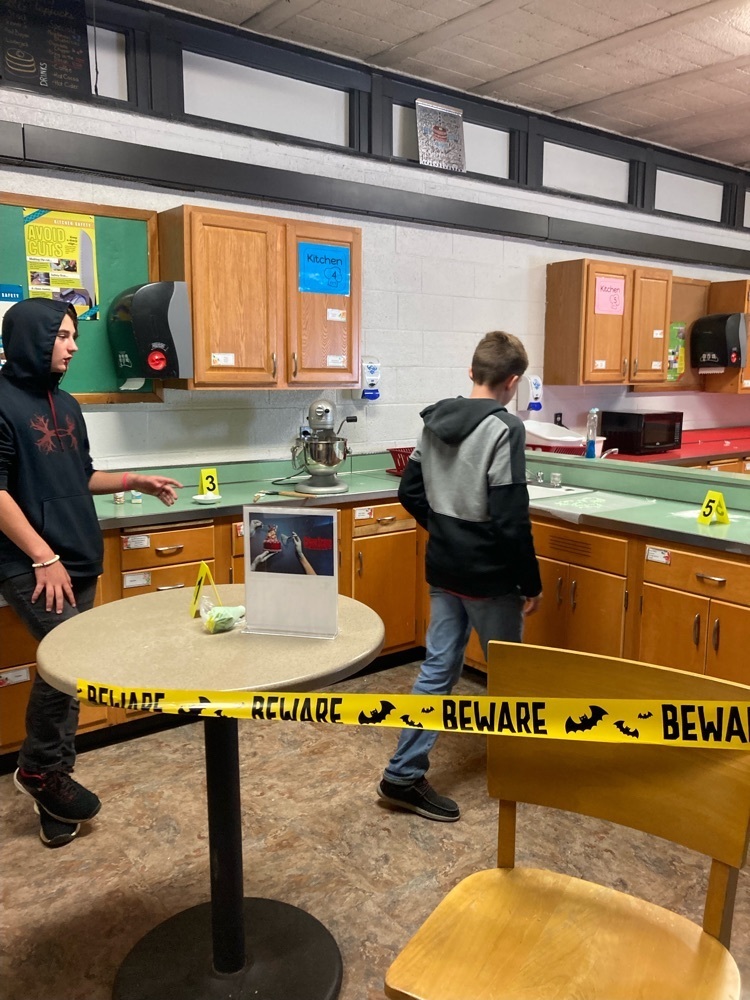 Please join us at B-UMS for our Fall Festival on October 29th from 10-2!

The week of October 24-28th, Students at B-UMS are welcomed to participate in Spirit days to celebrate Red Ribbon Week! By participating in these days, students will help their grade earn spirit points towards winning the spirit stick at Friday's spirit rally. Monday - Wear Red for Really Excellent Decisions Day Tuesday - Sports Mom or BBQ Dad Day Wednesday - Anything But a Backpack Day Thursday - Costume Day (school appropriate, of course, no weapons - including anything plastic, no full-face masks) Friday - B-U Blue and White and/or B-U a Buccaneer (dress like a buccaneer or wear blue and white, or both)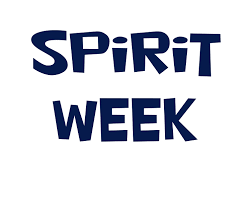 PTO meeting at B-UMS Monday October 24, 2022 at 3:45pm in the Cafeteria! See you there!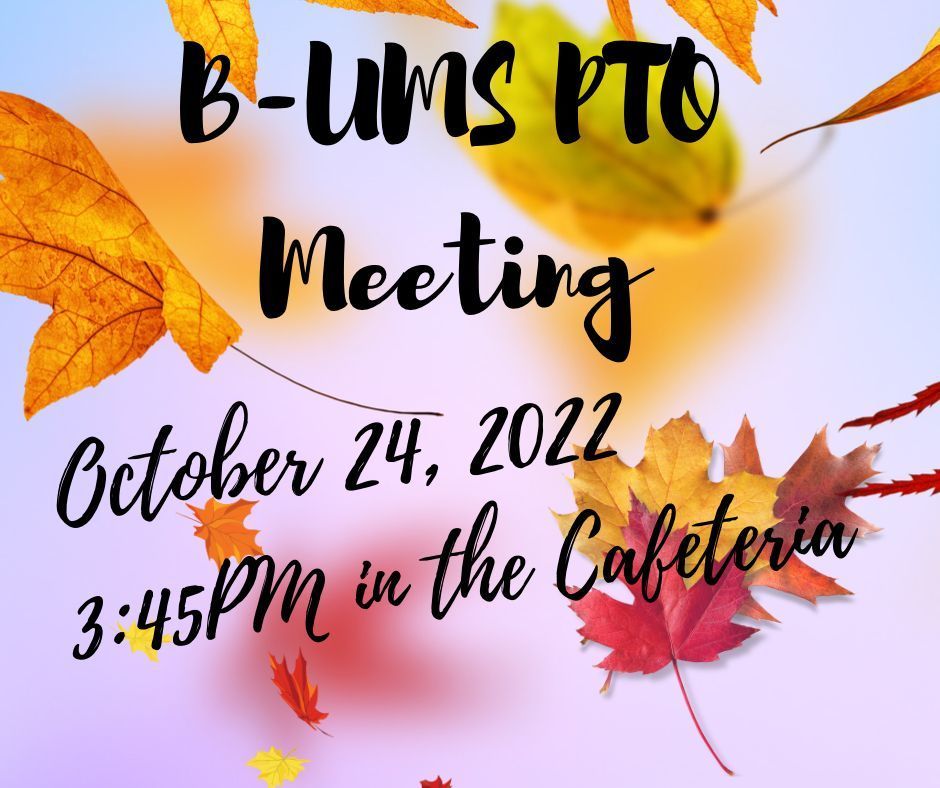 Students in Ms. Peters's Agriculture Classes finished up their wildlife and natural resources unit by meeting with guest speaker, Mr. Kevin Gregory, owner and operator of Eagle Land Transformations, LLC. Mr. Gregory spoke about his time serving in the US Army, and his passion for creating/improving natural environments to help native wildlife species flourish. He also made students aware of available resources through agencies such as the West Virginia Department of Natural Resources. Ms. Peters and her students want to thank you again for spending the day with them!